Scoop & Score Story
We're a family-owned shop in Cedar Park, TX, bringing the flavors of freshly-brewed Cuvee coffee and delicious french pot-style Graeter's ice cream that will satisfy your sweet tooth!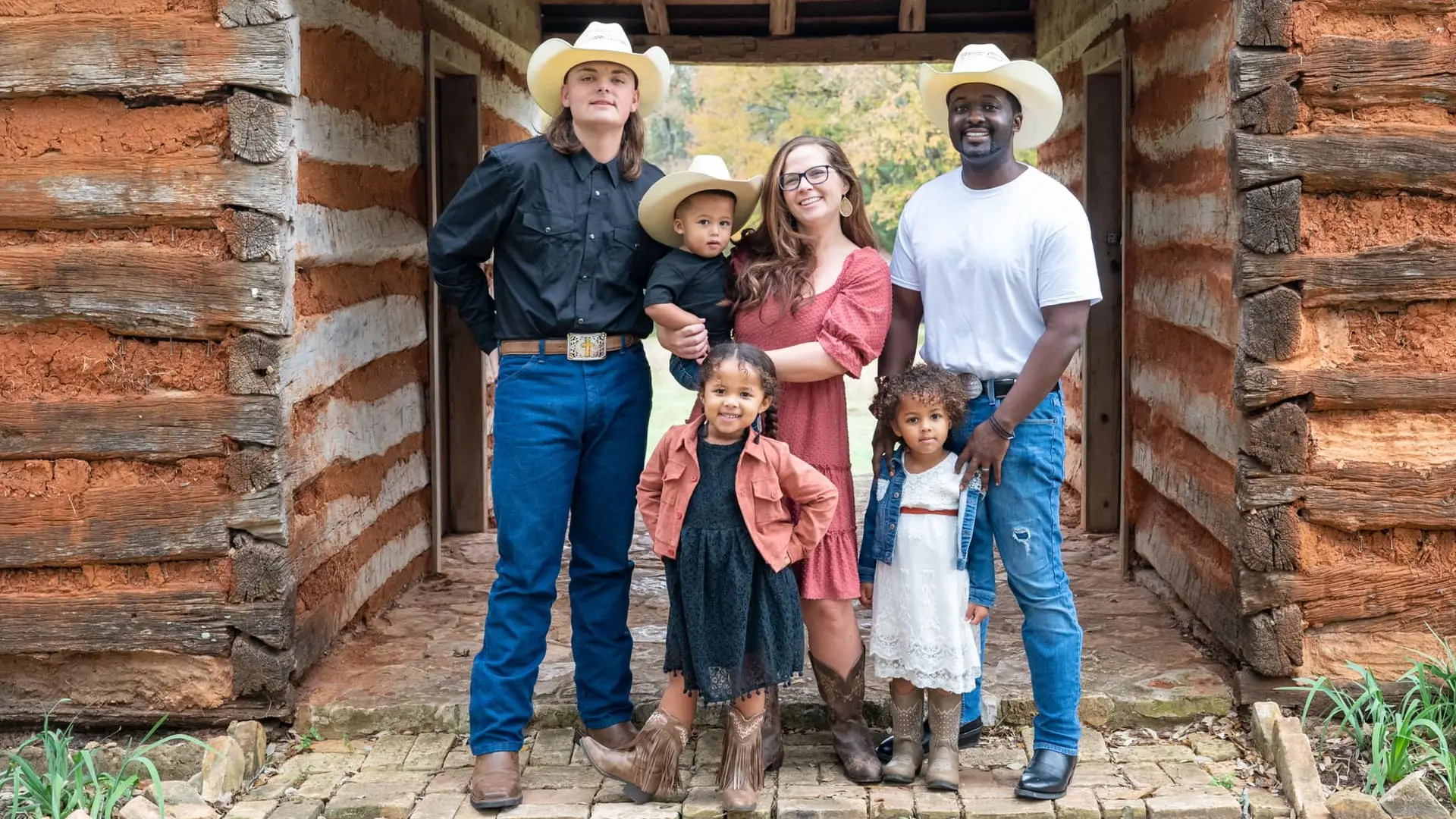 Behind The Scene
Why Scoop & Score​.
The idea of Scoop and Score began the spring of 2016 when my wife was pregnant and was craving our favorite ice cream from back home, Graeter's ice cream. We tried other ice creams around and nothing stacked up to Graeters. I (Alex) contacted the Graeters folks to find out why there were no local Graeters in the Austin area and was told by owners that there were no plans of expanding out that far.

After hearing so many years of Angie saying that she wanted to get back to her roots of restaurant management I had a bright idea. How about we open our own ice cream and coffee shop and serve a great coffee and Graeters ice cream in Cedar Park, Texas? I began speaking with the owners of Graeters and after a few weeks of negotiating and some begging the family agreed to let us sell there amazing ice cream. Our shop would soon become one of only 4 non-Graeters shops in the US that has permission to serve Graeters ice cream since opening in 1870.

Once the details were hammered out I then approached Angie with hesitation to ask her, while still pregnant to design and work through the construction process, and then after having the baby, quit her job, manage the shop, and not take a salary for a year or two. Angie said No. She continued to say no for a few months. While she kept saying No, we went and tasted a few local coffee suppliers and fell in love with Cuvee Coffee and decided if we were to open this shop we would carry their coffee because of their great flavor and nonstop focus on quality.

Next, I have a very talented friend who is an artist named Dijon who not only drew our logo by hand he actually came up with the name of the company within minutes. Dijon said "ice cream and coffee shop across from a football stadium? It should be called Scoop & Score." After a few more months of No's Angie took a leap of faith and finally said "Yes." We have been running crazy ever sinc.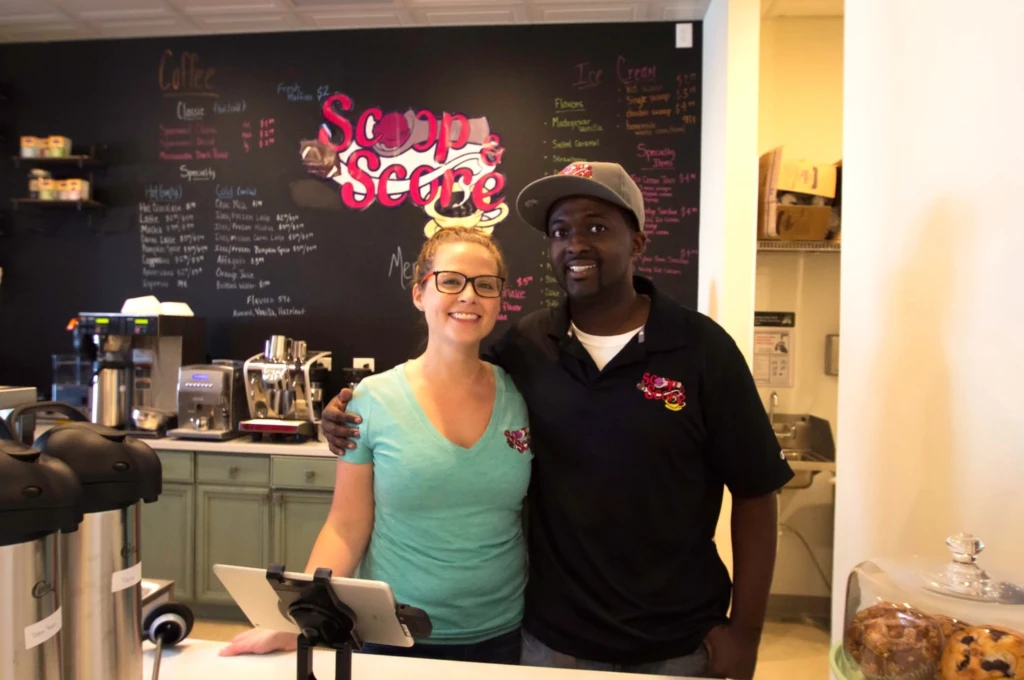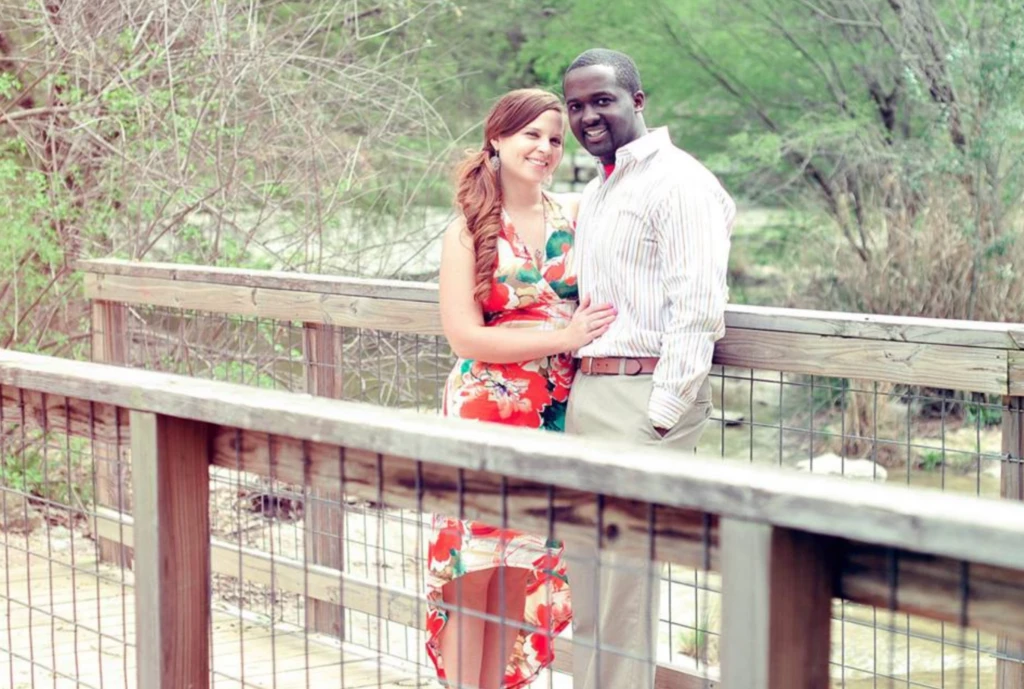 Join Our Mailing List
Join our Mailing List today to have specials and promotions sent directly to your inbox! Members regularly enjoy discounts on lunch and dinner menu items as well as birthday promotions!